"It always seems impossible until its done."
–  Nelson Mandela
Watch
voltnl.nl De virtuele wandeling is ontwikkeld in samenwerking met visueel architect en beeldkunstenaar Rick Robin aan de hand van een aantal uitgangspunten van Volt als digitale experience. De door Robin gecreëerde belevenis is een digitaal kunststukje waarbij de maximale capaciteit van de computergraphics software wordt benut. De virtuele wandeling is gemaakt door middel van video mapping op 3...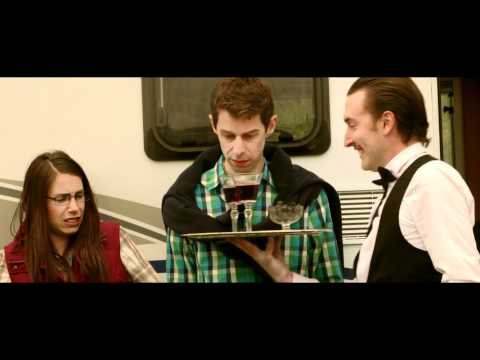 Watch
Bread & Butter: Spring/Summer 2011 private after party. By Rick Robin  Multiscreen output 3000 w x 2000 h pixels canvas from Modul8 to the two projections 1080x1920 each with one Mac Pro
Watch
Agency: Young Works Client: Nederlandse Beroepsorganisatie voor Accountants Project: The Flexican Case-Film Production: Reservoirdolls Director: Jeffrey De Vore Producer: Brian De Vore DOP: Gijs Besseling Sound: Sander Schreuders
Watch
Client: O'Neill 60 Year Motion Graphic Design by:  Rick Robin@Reservoirdolls Animation and Motion Direction Design by: Onesize
Watch
An impression of Reservoir Dolls great streetparty. The Feast was for a select group of clients, creatives and our Dolls.  Performance of Perquisite and DJ Hero, Marly Mar and Ottograph.
Watch
Reel 2012 Reservoir Dolls
Watch
Animation by Leo de Wijs
Watch
A bootleg remix by Applescal of Télépopmusik's "Smile".  Video by Rick Robin  Music by Applescal www.Soundcloud.com/applescal
Watch
Agencie: Kunststoff DOP: Jeroen van Amelsvoort
Watch
Client: Vodafone Agency:  BOOMERANG CREATE Motion Graphic by Rick Robin
Watch
New reel by Rick Robin
Watch
Agencie: Red Urban Client: KPN Hi Animation by Jasper Hesseling
Watch
Agencie: Red Urban Client: KPN Hi Animation by Jasper Hesseling
Watch
Applescal - Roofs Of Heaven by Rick Robin. The 22 year old boy Applescal from Amsterdam is known as a reclusive electronic musician who loves to stay in his self built "cave like" studio. His 13 new tracks are cinematic with moods ranging from uplifting and joyful tracks to dark, melancholic and claustrophobic ones.  Applescal featured various styles on his debut album "A Slaves...
Watch
Client: Douwe Egberts. Douwe Egberts launched a new coffee for her business coffee machines called Cafitesse. DE Smoothroast. Agencie: Shop Around Animation by Marblart
Watch
Client: Streamzilla Animation by Jasper Hesseling Together with Heerko Groefsema Jasper created this ident for Streamzilla. With reference images of dinosaurs and godzilla Jasper created a digital model of the creatures head. It was "rigged" (you create an armature inside to be able to animate it naturally) and then textured with ZBrush. The animation was done in cinema4d and then...
Watch
Client: Red Bull Agencie: Boomerang Create Motion Graphic Design By Rick Robin
Watch
Rick Robin my favorite audiovisual architect. Coming from the world of honest photography he learned how to adapt those skills to modern architecture, dance, human movement and graphic design. He's permanently on the look out for new visual and technological inventions in order to explore them. At the moment it's a mesh up of rhythmic, distorted images & sounds that are surreal, neo-futuristic...
Watch
Client: ANV Insurance Compagny. Animation by marblart. Artwork by Eric van den Boom.
Watch
Here it is. The latest clip of Seymour Bits. Beautiful collaboration between marlbart and michiel ten horn.